Landrace by Nucléus
Combination of working comfort and results
To achieve performances and quality management
Innovative selection of maternal qualities (genomic)
Piglet quality
High sanitary status
Our selection is the best compromise between production and reproduction criteria. Each piglet born alive must be weaned.
KEY POINTS
14,0 piglets
born ALIVE
12,2 piglets
WEANED
PROUCTION FARM RESULTS
+ 1,2 piglets
weaned over 4 years
150 days
of life at 100 kg
DATA
1000 sows in selection in Landrace
Genomic selection program in collaboration with IFIP and INRA
Results of mothers of boars present in AIC
| | |
| --- | --- |
| | LR by Nucléus |
| Average parity | 4,1 |
| Born alive | 15,4 |
| Weaned | 13,5 |
Results of Sérénis gilts By Nucléus :

> 1.4 kg birth weight of piglets
> 16 functional teats
> 3230 kg live weight produced/sow/year
> 2.29 FCR (18-105 kg)
SANITARY STATUS
Breeding farms with air filtration systems. Each farm is regularly controlled for major diseases in order to deliver the healthiest animals : free of Mycoplasma hyopneumoniae, Actinobacillus pleuropneumoniae, Atrophicans Rhinitis, PRRS.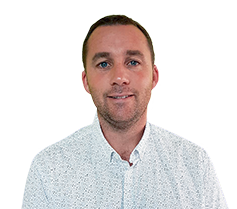 The opinion of a farmer
In 2012, NUCLEUS decided to increase and improve its Landrace GGP base and the Landrace breeding goal was revised (with the start of a genomic program). I fully supported the project and achieved the goals I had to reach. My breeding farm has increased of 2.5 piglets weaned /sow / year. I supply to multiplication farms with GP Landrace gilts with exceptional performances.
N. Massiot - SCEA des Fontaines - GGP Landrace Breeder