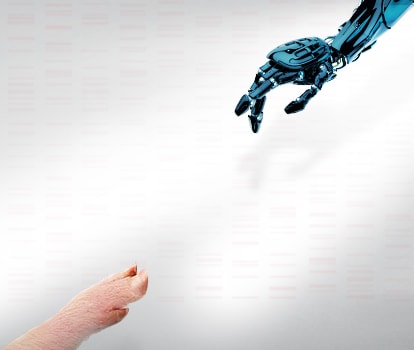 INNOVATION & EXCELLENCE
PIGS GENETICS OF THE SUCCESS
To develop comfort and management easiness.
Learn +
To improve performances of your farm
Learn +
Selected using Genomic, using wide range of criteria, NUCLEUS reproductors combine performances, quality and management easiness.

These reproducors (pure bred and hybrid) are available at NUCLEUS. Contact us !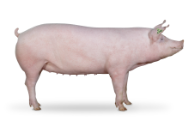 SÉRÉNIS
by Nucléus
Develop an easy farm management

Feed
efficiency (FCR)


Management
easiness


Piglet
vigor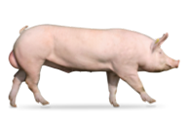 VIGOR
by Nucléus
Develop an easy farm management

Piglet
vigor


Management
easiness


High sanitary
status

Our solutions (reproductors) are fully efficient with services we provide you. To assist you in the use of our reproductors and in your genetic strategic choice is our aim. This gait has various themes : depopulation - repopulation, technical follow-up, improving auto-renewing, choosing the best boars… NUCLEUS is assisting you !
Convinced that technical innovations are our genes, we have developed internally and within prestigious partnership new specific selection methods. Our scope of work is very wide ( performance, quality, animal welfare…) since our ambition is singular : to create value on the link of the chain from farms up to meat processing.
Our selection farms are in France and in China. Our clients are Worldwide.
Our breeding farms have the world highest sanitary requirements and protocols, using air filtration system. Our specific selection process and out technical support guaranty you to get the best performances.
Your choice (purebred reproductors by NUCLEUS, hybrid reproductors by NuCLEUS) adapted to your production requirements enable to work with a forefront pig chain specialist respecting animal welfare and the highest quality stabdards.

NUCLEUS is the result of 30 years of pig breeding selection in France.
For NUCLEUS and its 70 breeding farmers the aim is the satisfaction of its customers at each step of the whole chain : breeding, slaughtering, transformation.
The guides of our daily choices are the technical professionalism, sanitary security and farm's biosecurity - technical innovations and also the proud of our products and of our job.
We are the only one in the world wich works for all the whole Chain in the pig Industry and then to be able to understand all the dimensions in Process's optimization and to create the best financial return.
NUCLEUS is recognised as a reliable Partner, providing genetic solutions (services and products) adapted at local contexts.
NUCLEUS invest in breeding selection Programm ( farms - technologies - animals - sanitary security - wellfare of animals) to give best solutions for all pig whole Chains.