Large White by Nucléus
Serenity in daily work for durable performances
To achieve performances and management easiness
Innovative selection of maternal qualities (genomic)
Kg meat produced kg / sow / year
High sanitary status
Our selection is the best compromise between production and reproduction criteria. Each piglet born must be weaned.
KEY POINTS
15,0 piglets
born ALIVE
13,0 piglets
WEANED
PROUCTION FARM RESULTS
+ 1,5 piglets
born alive over
4 years
148 days
of life at 100 kg
for tested males
DATA
1600 GGP sows in selection LW
Genomic selection program in collaboration with IFIP and INRA
Results of mothers of boars present in AIC
| | |
| --- | --- |
| | LW by Nucléus |
| Average parity | 3,8 |
| Born alive | 17,5 |
| Weaned | 14,8 |
Results of Sérénis gilts By Nucléus :

> 1,4 kg birth weight of piglets
> 16 good teats
> 3230 kg live weight produced/sow/year
> 2.29 FCR (18-105 kg)
SANITARY STATUS
Breeding farms with air filtration systems. Each farm is regularly controlled for major diseases in order to deliver the healthiest animals : free of Mycoplasma hyopneumoniae, Actinobacillus pleuropneumoniae, Atrophicans Rhinitis, PRRS.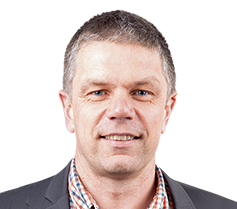 The opinion of a farmer
With NUCLEUS, we have developed innovative selection processes (i.e. homogeneity of piglet's birth weight…). We, the breeders, have changed our way of working (sow autonomy) according to the request from NUCLEUS. Results and progress are impressive. Multiplication farmers are very satisfi ed with GP sows they receive.
O. Bouchonneau - EARL Bouchonneau GGP Large White Breeder