Vigor by Nucléus
The reference in terms of growing and work quality
Développer le confort de conduite d'élevage
Piglet vigor
Easiness of farm management
High health status
We strongly focus on rusticity and at the genetic level of animals in multiplication.
KEY DATAS
VIGOR' BOARS
1120 g/d of ADG
30 - 115 kg
67,2% of
lean meat percentage
FARMS' RESULTS
Piglet
vigor
2,63 of
GLOBAL FCR
DATA
100 elites boars entering in AIC/year
Only the 9 % best tested enter in French AIC
| | |
| --- | --- |
| | Vigor by Nucléus |
| Age at 100 kg | 128d |
| Lean meat - Testing | 67,2% |

SANITARY STATUS
Each farm is regularly controlled for major diseases in order to deliver the healthiest animals : free of Micoplasma hyopneumoniae, Actinobacillus pleuropneumoniae, Atrophicans Rhinitis, PRRS.

WHY CHOOSE THE BOAR VIGOR BY NUCLEUS FOR YOUR FARM ?
At Nucleus, we are constantly innovating to provide you with the most efficient and healthy pigs possible. Our mission : Produce the pig genetics that meet your breeding objectives. All of our own proprietary breeds and crossings are the result of large populations studies.For your breeding, we advise you to turn to the Vigor boar, a boar with many advantages.
The boar Vigor by Nucleus : optimal comfort in the rearing management
At Nucleus, we want to offer you a reliable crossing that is easy to manage, while respecting the aspects of health security and animal well-being.The boar Vigor has been specifically developed for the comfort of the management of the farm. The use of these boars adapts to all rearing contexts.
The growth of pigs from the Vigor by Nucleus boar is very rapid, and pigs are very vigorous. They don't need lots interventions, even at birth. Moreover, mortality of Vigor boar products is particularly limited and the boar allows a good valuation of the carcass. Then, the loss rate on piglets born alive is really low.
Key results of the boar Vigor by Nucléus
At Nucleus, we are also interested in the technological quality of pork meat. Vigor boar products are the origin of quality meat. Here are some of their other specificities:
Lean meat of 67.2%, 1120 g/d, Average Daily Gain (30 - 115 kg) and a Global FCR of 2.63
The boar Vigor has key assets that will not fail to convince you. Your technical-economic performances are assured!
Note: About the breed cross, we recommend that you combine the boar Vigor by Nucléus with the gilt Serenis by Nucléus, to get an easier management of your farm.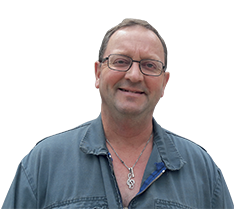 The opinion of a farmer
I use the VIGOR by NUCLEUS with the gilts SERENIS by NUCLEUS in order to add working easiness and technical/ economical results. In farrowing rooms, I do very few interventions and the % of loss during lactation on bo rn alive is 11.5 %. This combination give me also very good economical nd permitted a good varesults on my last synthesis a lue on carcass : 24.8 pigs produced/sow/year, Global FCR of 2,63, slaughterweight of 94,77 kg, lean meat % of 61,3 % with a UNIPORC's bonus of 17,95 cts of euros
Philippe ROUX GAEC Roux l'Ane vert