Carcass quality
Meat is your objective. Nucléus has developed registration protocols in slaughterhouses and processing plants. Assessing carcass quality and meat technological parameters is possible by working with Nucléus.
Due to the work done within our male and female lines, Nucléus Genetic produce slaughter pigs with exceptional carcass qualities.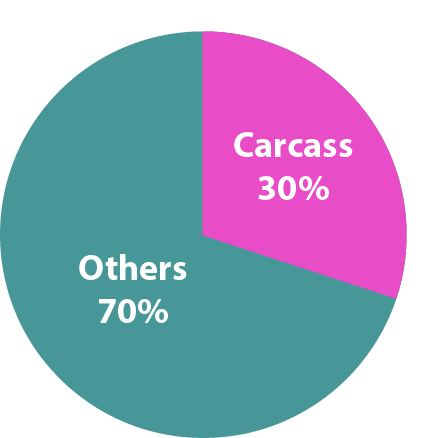 Importance of carcass criteria in male lines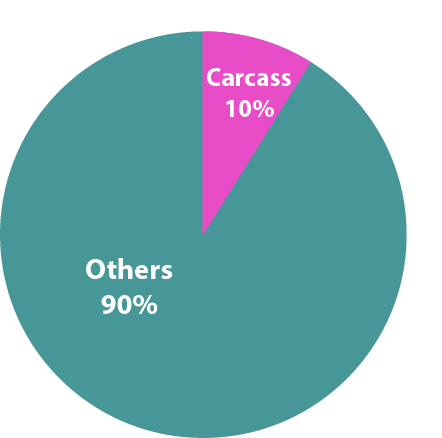 Importance of carcass criteria in female lines.
At testing time (5 months old), on all our pure bred lines (male and female) we measure by ecograph :
backfat thickness - 6 points.

muscle thickness - 2 points
On non-selected animals as reproductors, we collect data from slaughterhouse (fat, lean meat percentage), weight of pieces, technologic yield, water holding capacity.
This gait and this accuracy in collecting data from slaughterhouse enable Nucléus to select on meat quality criteria in all our lines.
We start in 2018 an even more ambitious program to gather more complex and fine data in meat quality, what will lead to a renewal of the breeding goal about meat quality.