Quantity produced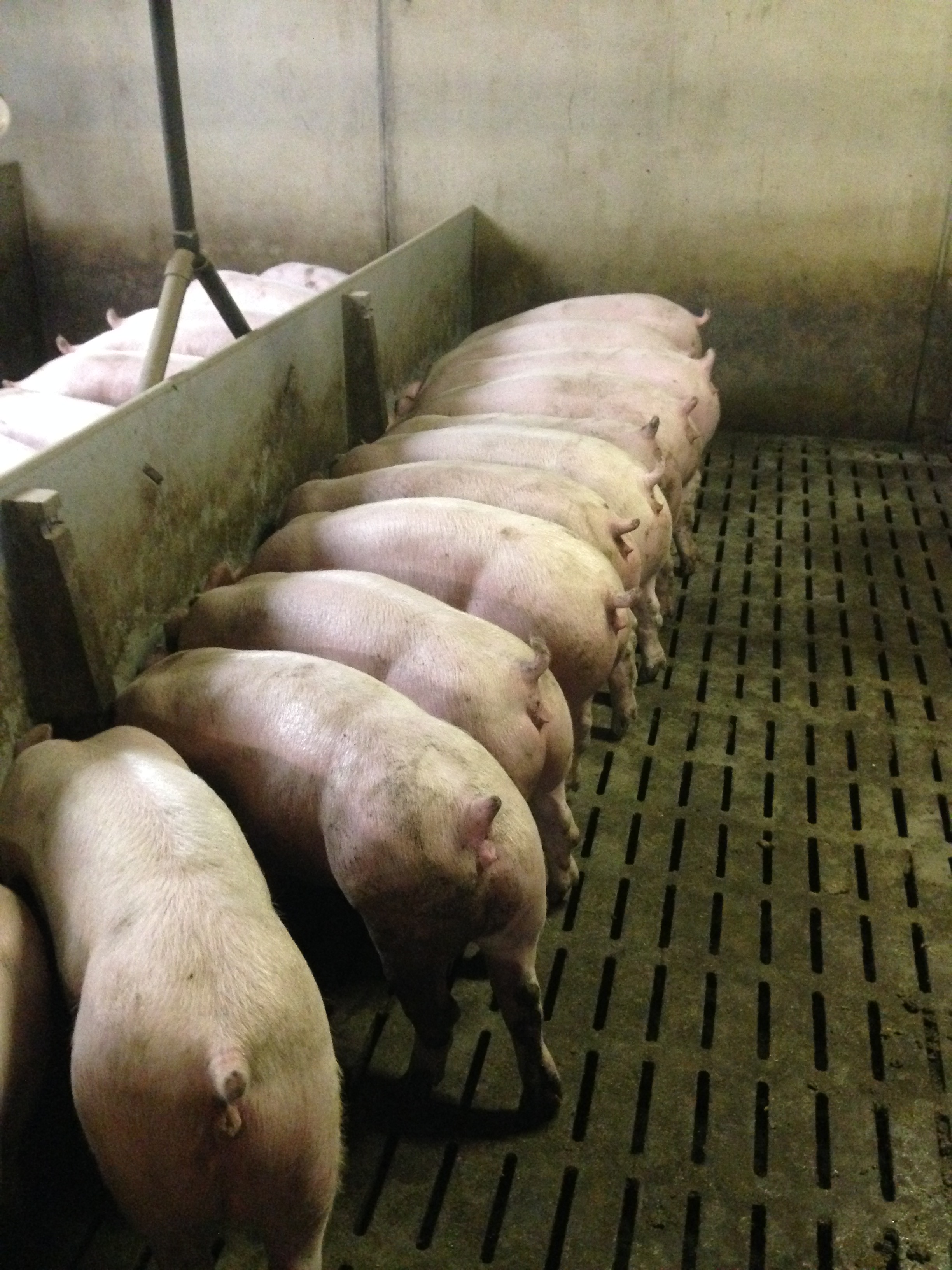 Robust sow producing more than 3500 kg meat / sow / year. Nucleus can do it.
Economy of pig production drives our genetic choices.
Selection in female lines, for maternal qualities, is focused on weaning a maximum of homogeneous heavy piglets ( : cf : piglets vigor / quality of piglets weaned).
Piglets also have to be healthy (SPF) and robust in order to face different environmental and sanitary conditions.
Growth and feed efficiency are also fully part of the breeding goal (respectively 40 % of the breeding goal for growth and 35% for feed efficiency).